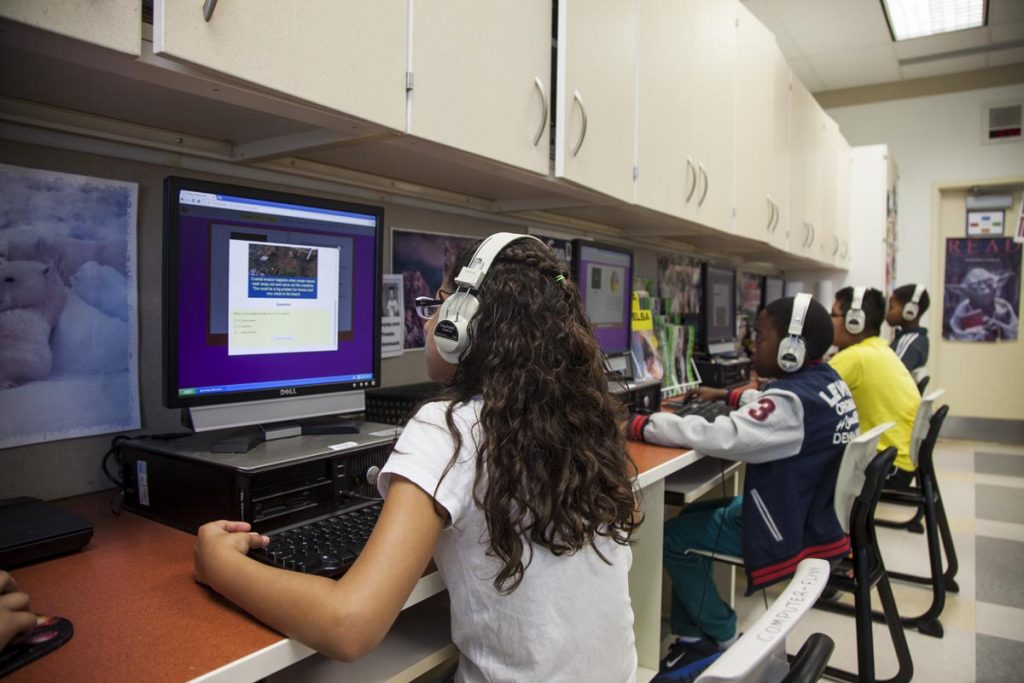 Readorium in a Nutshell
Readorium produces web-based educational software that aims to teach students reading comprehension skills through scientific text. We teach specific reading strategies through original articles and books that automatically adapt to students' reading levels. We also aim to explain complex scientific concepts in fun, easy-to-grasp ways that instill in students a love of science, its history and its methods.
All our core content is supported by multimedia elements, including images, videos, music, and games, in order to create a multimodal learning environment. Frequent assessment allows us to adapt text to students' reading levels, as well as provide real-time feedback to educators. This data is supplemented by downloadable lesson plans that help teachers differentiate instruction to cater to the individual needs of students. Readorium is aligned with the Common Core and NGSS, as well as state standards.
Our Mission
Readorium programs are based on the belief that the world is a fascinating place and that students come to school with natural curiosity and the desire to learn. It is our job as educators to keep that desire burning. To that end, Readorium provides students with the keys to learning the literacy skills that will make them knowledgeable citizens and prepare them to meet the challenges they will encounter in a rapidly changing world.
Our Program
Readorium Rising Reader (grades 3-5) and Readorium Scholar (grades 6-8) are adaptive supplementary software systems that teach students the strategies and word-learning skills needed to deeply comprehend grade-appropriate informational text. Text and support systems adjust to each student's skill level as they use the program.
Our Story
Based on national data indicating that two-thirds of U.S. elementary and middle school students are not proficient readers, the Common Core's increasing emphasis on informational text, as well as her own experience, Harriet Isecke, the Readorium founder and CEO, envisioned a program to tackle this problem. Harriet is a literacy expert with a wide range of experience in education: as a teacher, a professional development provider, a national speaker, and an author of children's and professional books.
Harriet initially chose to target struggling middle school students because they are less likely to be exposed to direct reading instruction than their younger counterparts. Middle school teachers are usually content experts, whereas elementary school teachers are reading teachers. Realizing that technology was the key to engaging students, Harriet designed an interactive software program to teach the strategies necessary to comprehend nonfiction.
With this idea in mind, Harriet applied for, and was awarded, three U.S. Department of Education Small Business Innovative Research grants to support the project. The grants enabled Harriet to subsequently expand the program to all students in grades 3-5, and then grades 6-8.
Readorium programs continue to grow and develop under Harriet's leadership with an innovative and dedicated team of full-time and part-time staff including authors, editors, science experts, programmers, actors, animators, researchers, script writers, and graphic designers.