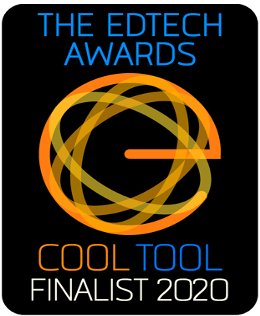 Readorium is a small ed tech company, dedicated to helping students at all skill levels become confident readers, independent learners, and science enthusiasts. We are proud to be recognized again by EdTech Digest as a 2020 Cool Tool Finalist in the category of Literacy/Reading Solution. According to Editor-in-Chief of EdTech Digest, Victor Rivero, "The EdTech Awards recognizes people in and around education for outstanding contributions in transforming education through technology to enrich the lives of learners everywhere." Programs were judged based on "pedagogical workability, efficacy and results, support, clarity, value and potential."
Readorium was initially funded through three Innovative Research Grants from the US Department of Education and was recognized by them as a Success Story in 2019. In the past 5 years, Readorium has been honored to receive both National and International awards, including the 2018 International Reimagine Education Award for Best K-12 Solution and the 2016 CODiE Award for Best Reading/Language Arts Program.
Our mission is to help narrow the achievement gap. We teach students the nonfiction strategies needed to comprehend grade-appropriate science information with text and support systems that automatically, and continually adjust to their individual needs as they proceed. All this is done in a gamified approach with challenges, humor, music, and contests that make serious reading fun. This way, students at all skill levels can understand and enjoy the same rich information.