Meet The Readorium Team
We're a small dedicated group of education, reading, and science nuts out to change the way kids learn online. We may be small, but we combine years of experience with enough tech savvy to help kids have fun while learning!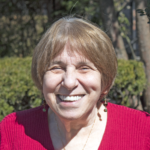 Harriet Isecke
Founder/CEO
Harriet  is a published author of over 40 books for students and teachers. She served as a teacher, PD provider and Curriculum Director for over 35 years. She was included in 4 editions of Who's Who Among American Teachers. Harriet was the principal investigator for both the Readorium Scholar and Rising Reader projects funded by three U.S. Department of Education SBIR grants.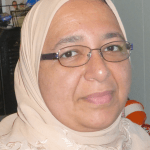 Reem Fakhry
Director of Marketing and Sales
Reem served for 14 years as a science teacher and head the science department in schools in Teaneck and Passaic, NJ. Reem was one of Readorium's original field-test teachers.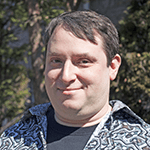 David Isecke
Chief Technology Officer
David  has degrees in computer science, math, and biology. He served as a NY City HS teacher for 5 years before joining the team full time 3 years ago. Dave has designed much of the Readorium technology system as well as overseeing the operation of the company.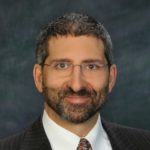 Martin Presberg
Chief Financial Officer
Martin has extensive experience in Finance, IT, and Analytics across multiple industries including Healthcare, Education, and Software. He joined the Readorium team with a belief that all students can become accomplished readers and science learners when given the opportunity.
Martin holds a BA from Cornell and a MBA from the Rochester Institute of Technology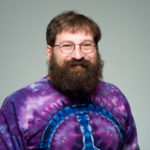 Leonard Presberg
Business Operations
Leonard has been involved in technology and education since there were home computers. A current School Board member and a former Headmaster, he understands the importance of teaching kids to understand what they are reading and the excitement that they have for learning science.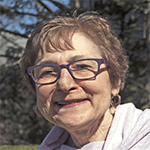 Evelyn Wolff
Research Director
Evelyn has been working with Readorium since 2012. Evelyn has a Ph.D. in Sociology from the Graduate School of the City University of New York, 1990. Her responsibilities include support for development of Readorium educational software including writing, editing, testing; development and analysis of surveys; coordinating data collection with test sites; data analysis; and author of peer review article.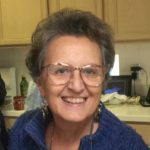 Farimah Schuerman
COO
Farimah Schuerman, COO, is in an education industry professional with over 30 years of experience and a degree in elementary education and has been part of the Readorium team for four years. She has led various industry associations, and has written and spoken at many conferences throughout the years