Newest Release of Readorium 2.0 – New Features for Educators and Students
During this trying year, the Readorium team has incorporated improvements so significant, it warrants a new title: Readorium 2.0.  We added content, added report features, improved navigation, all in ways users have requested.  Some of the enhancements include: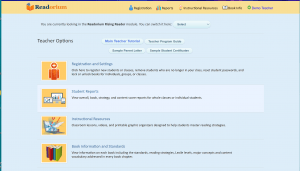 Technical enhancements
Integrated use of OneRoster for onboarding students 

Simplified process for teaches to register/onboard their classes 
Content enhancements
Created a

Readorium Writers, Speakers, and Researchers Guide

Added more than 100 new vocabulary videos and animations and still creating more.

Enhanced the

Readorium Strategy Lessons

with lesson plans,  science articles on 3 levels, including printable/electronically fillable student activities

Created printable/electronically fillable strategy universal graphic organizers 

Created 3 reading levels for over 100 of our own magazine articles, making them more accessible to readers of varied capabilities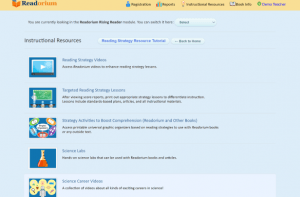 User experience enhancements
Created non-interactive mode of Readorium books for teachers – teachers can choose between interactive or non-interactive mode at any time for lesson preparation

Created the ability for teachers to easily change the misspellings of student names right from the TRC

Made navigation of books smooth and easy by adding Previous/Next Buttons on books

Book Progress Reports now available to teachers allowing teachers to monitor student progress at the individual book level
Be sure to join us for an introductory webinar to learn more about these enhancements on March 15, 2021 at 10:00 am, 1:00 pm and again at 4:00 pm.
Be sure to let us know when you will be able to join us.
Can't make it to any of these times? Let us know when you will be available and we will schedule a special webinar just for you!
Keep an eye out on your email for more updates! We're hard at work.