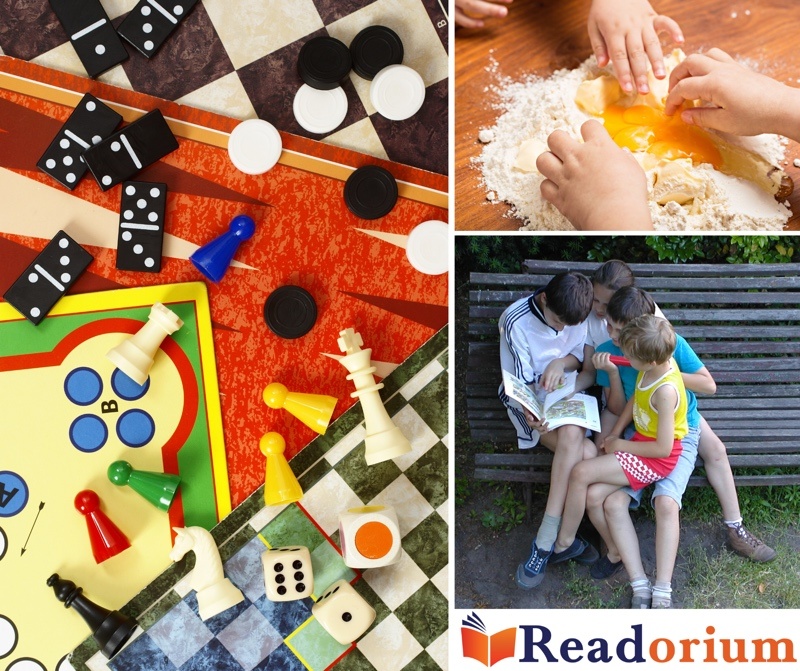 It is already late June, and it seems like forever since our kids were in school.  Uncertainty hangs over the next few months. Traditional summer activities for kids including sports and arts programs, library programs, overnight camp experiences, and travel programs have been cancelled or seriously curtailed. Our kids will no longer have the structure of classes at home during the summer, and maybe even longer. We know that there is an increased risk of a serious academic slide due to COVID-19, in addition to the usual summer slide. How can we help our kids so they can stay academically engaged?  Here are a few ideas.
Research the different online options for summer academic challenges and contests. For example, you might want your child or children to take advantage of Scholastic's Summer Reading Palooza https://www.scholastic.com/summer/home/.  There are also fun, academic activities that are being offered online by museums. You can find some activities at https://www.stayhome.miami/
Play board games that require reading, math, and strategic thinking. Games like Chess, Scrabble, Pictionary, Clue, Chinese Checkers, Monopoly, Guess Who, Life, Mancala, Connect 4, Battleship, Brainiac, etc. all require thinking, and they sharpen the mind.
Plan family activities that do not include screen time. This can include building models or making crafts. It can also include story or performance nights that feature your family's original work. Perhaps some of the things your family creates can be shared with people who live in facilities or are shut in their homes, so your family can help spread some joy to others. 
Explain to your kids that they are living through a unique part of history. The last pandemic of this scope was a century ago. Talk to them about the importance of primary sources in history. Then have your kids produce their own primary source. Have them journal about their experiences and feelings from day to day and encourage them to draw pictures or add photos. This way, your kids will be creating a valuable document that others can read in the future. 
Sneak books, and puzzles that require reading, into your bag when heading to a beach or park.
Make sure your child or children have books they can reach from their beds, and a flashlight, so they can read under the covers!
You are your child's first and most important teacher. Your encouragement is vital in helping your children become lifelong readers and learners.