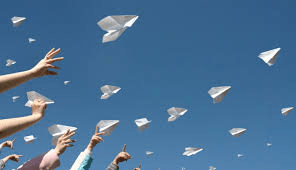 The importance of fun activities that promote home learning at this time cannot be over emphasized.  Motivating activities can boost academics, as well as social and emotional growth. 
Here are some suggestions to help your child develop skills and motivate them to learn while hunkering down at home.
Community Offerings:  Take advantage of what your community has to offer.  See if your local police, fire department, 4H Club, hospital, dance programs, or martial arts studios run online programs for kids. 
Give Back and Help Your Community:  Have your child help people in the community.  For example, many nursing home residents are very lonely now and would love to interact with kids. Your child can "adopt" a grandparent, become pen-pals, and mail homemade cards and crafts. They can interview their new friend and even perform for them using a social media platform like Zoom, Google Duo, or Facetime!
Choose Online Activities Carefully. For example, Common Sense Media, for example, suggests Games That Help Kids Think Critically and Free Educational Games and Websites that foster learning as well as other active apps for families at home.
Play Quality Board/Group Games: Many kids are hooked on video games and don't play enough board games.  Arrange a game night. Quality games such as Scrabble, Boggle, Monopoly, Chess, Clue, Battleship, and Charades require strategic thinking and help kids gain important life skills.
Invention Dissections:  Kids love to construct and destruct things. They learn a lot about how things work through maker fair type activities.  Under adult supervision, children can learn how to use tools and construct inventions. Perhaps you have gadgets at home you no longer need. If not, you can use a platform like freecycle to find them. Many people have older machines they would be happy to give away.  Old hard drives are especially interesting. Kids can take things apart and construct their own new inventions from the pieces.
Recycle a Bicycle: Have your kids construct their own bicycles from bike parts. (You may be able to get unused parts from a bicycle store).  This way, they will learn how simple machines like wheels, levers, springs, and pulleys work.
Sponsor a virtual talent show. Many kids love to perform, and it is a great way to elicit enthusiasm as well as serious practice.  Sponsor a virtual talent show with other families.  Encourage your child, and other kids, to write their own skits, poems, raps, and songs to perform.
Cook with your Child – Cooking is a great way of developing math skills such as fractions, measurement, as well as an understanding of temperature and time. It is also a great way to get children to follow directions. You can half, double, or triple recipes. You can do science experiments to see what happens when you add different amounts of baking soda or yeast to recipes. You can encourage your child to develop his/her own recipes and try them out.