Readorium teaches reading comprehension to students in grades 3 through 8 using science text that automatically adapts to each child's level, as they progress. Kids love the content. They love the games, and they receive a personalized learning experience. Parents and teachers can get as involved as they want with progress reports and supplemental resources.
Parents: Learn About Readorium at Home!
Your kids will have a great time learning to read rich science text at home with Award Winning Readorium for grades 3-8
Educators: Readorium in the Classroom!
Schools across the county develop independent learners and science enthusiasts with Award Winning Readorium for grades 3-8
"Readorium makes me want to work harder. The medals make me feel proud each time I complete a chapter."
3rd grade student
"I always go back (to try to answer questions correctly) for gold medals."
"Readorium has information we can use. Science is everything – eating, breathing… Readorium helps show that science is everything."
"Readorium helps you more (than a book) because a guide guides you through topics and helps you.."
Student
"RR (Readorium Rising Reader) made learning about science fun. With all the games and guides to help you, why wouldn't you want to keep going on RRR?"
"The raps, voice actors, skits and sensory interactions kept my students engaged in real time and learning at every turn. The science content expanded their horizons and pushed them firmly, but gently."
Teacher
"My students who hated reading science are now addicted to Readorium."
Grade 7 science teacher
"A student had behavior problems that were really reading problems. When Readorium entered his life, he came to school at 7:30 every morning to use the program."  
Grade 5 Science Teacher
"My students are having a BALL with Readorium and even stop to tell me about what they've learned. This is a true testament to the interest level of the books and magazine articles you offer them."  
Gr. 5 science teacher
"There are a handful of students who previously hated reading, and because of
Readorium they've become completely addicted to it."          
Gr. 6 science teacher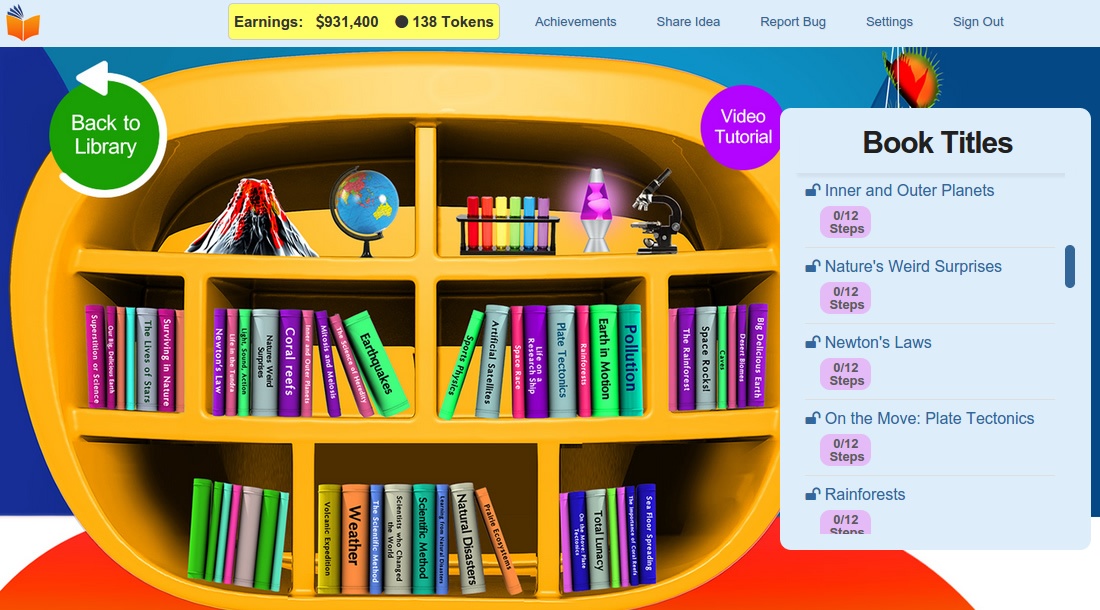 Students Read More
Readorium students become science whizzes and reading enthusiasts! All chapters in Readorium's 80 interactive science books are written at 10-12 levels, with video mentor guides. All students understand the same rich information because the readability levels of the chapters and supports they receive, continually adjust to their individual needs. Readorium's gamified approach makes the program fun! Students engage because Readorium is serious reading played like a game!
Students Engage with What They Read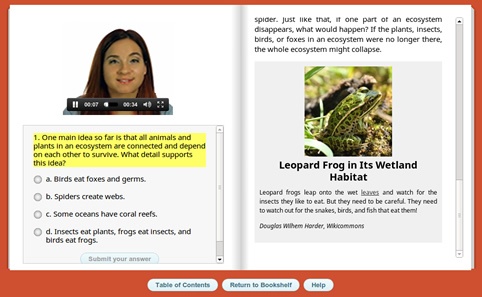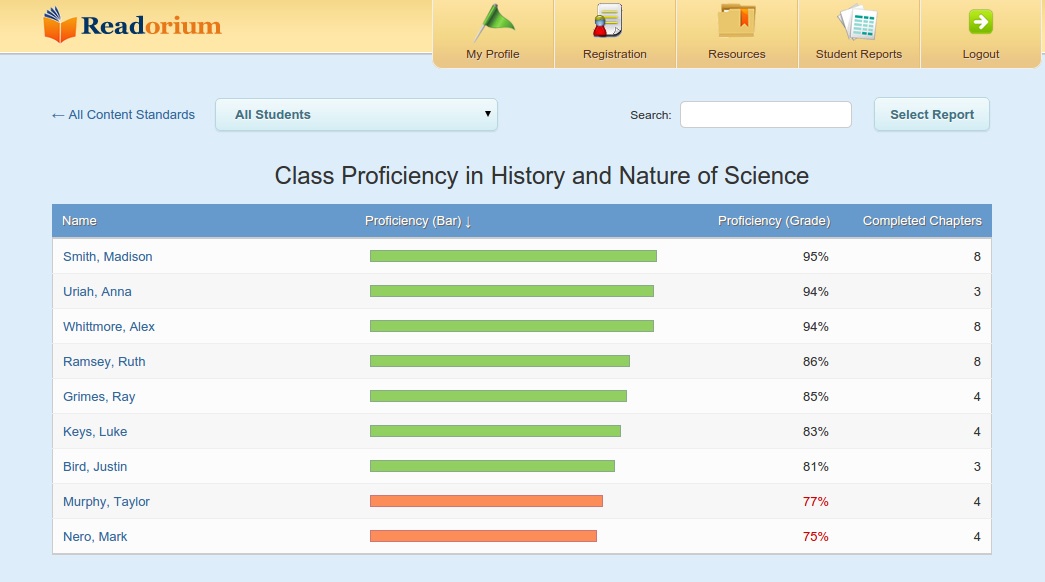 Students Understand What They Read
Get Started Learning for Free!
Readorium can literally change your child's life. Reading is a skill that opens endless doors. And, with Readorium, they improve reading skills while learning science!
Try it now, with your kids!